Why Attend CocoaLove?
In its third year, CocoaLove brings the Apple community together and focuses on talks that aren't deprecated at the next WWDC. It's structured to build meaningful connections throughout the weekend that are more than just a stack of business cards. Join us this fall and enjoy a unique Philly experience.
The Talks
Enjoy a single track, 2 day series of talks where you'll learn from some of the best creative minds in the industry.
Keynote Speaker

Senior editor at iMore, psychotherapist and co-founder of Anxiety-videos.com , co-host of the Disruption, IMore show and other podcasts.

A Journey in the App Store

Indie iOS Developer and co-host of the Under the Radar podcast.

How to Work with Rock Stars

Founder and CTO at Workhood, Assistant Artistic Director of The Academy of Danse Libre, and creator of the iOS app DanceMaster

How to Make Your Team Happy (and Why You Can't Always Make Your Users Happy)

Part time agent of chaos, full time iOS engineer @ Pinterest.

Empathetic Creation

Aleen Simms hosts Less Than Or Equal, a Relay FM podcast, and co-organizes App Camp for Girls Phoenix. An unapologetic Hufflepuff, she's a fervent advocate for empathy and inclusivity. In her free time, she reads, crashes other people's podcasts, and obsesses over pens.

Think Like a Podcast Ad Salesperson

Lex heads up ad sales for leading podcast company Midroll. He was previously a senior writer for Macworld. Every Internet company Lex worked for was either acquired or went public. He has three kids and one wife.

Objective-C vs. Swift: Why Can't We Be Friends

Wayne is a research engineer for a Fortune 150 company by day and super hero indie developer by night. He wears the same costume, though, for both gigs.

Sunlight & Air: 10 Lessons for Growing Junior Developers

Director of Apprenticeship & Training at Detroit Labs. iOS developer, tech educator, diversity advocate, & happiness enthusiast.

Efficiency is a Destructive Force

Lydia Martin

Lydia Martin is passionate about good habits, happy teams, and getting stuff done. She lives in New York City, mostly for the scenery and fresh air.

How to Get Fired

iOS developer who has worked at a few interesting places, including Eazel, Netscape, Palm, and Posterous. Hosts the Cinema Gadfly podcast.

Learning is Not a Linear Process

Kevin has been shipping software since Java 1.2. He loves lateral learning and learning about learning.
Curious about what to expect?
Check out talks from our past conferences.
Schedule
Friday
Saturday
Sunday
Reg + Dinner

Talks

Special Events

Farewell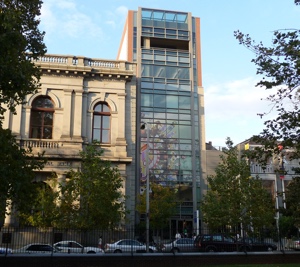 Chemical Heritage Foundation
The main event will be taking place at the Chemical Heritage Foundation in beautiful Old City Philadelphia.
Get Directions
Choose Your Experience
In 2016 we're trying something brand new.
Choose from a variety of activities suited to your personal tastes.
Explore with conference-goers that share your interests.
Enjoy experiences like a lively night of Karaoke, Halloween Terror Behind the Walls at Eastern State Penitentiary, or a relaxing morning at the Art Museum.
Experience Philadelphia like never before!
We'll be grouping attendees into groups of ~10 for these events. Some events have limited space, so priority will be given to those that buy their tickets earlier.
Code of Conduct
Our goal has always been to provide a safe and welcoming space for every attendee. All speakers, sponsors, organizers, and attendees are expected to abide the code of conduct throughout the weekend.
You're in Philly: we have no problems booting you to the curb if you disrespect anyone we invite into our home.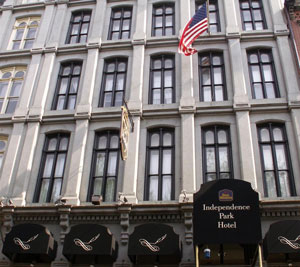 Staying in Historic Old City
We have a group rate available at the historic Independence Park Hotel just one block from the main venue.
Learn More
Scholarships
We try to make CocoaLove as accessible as possible. Women, minorities, single parents, LGBTQIA, students, and disabled individuals are encouraged to check out our scholarship program.
Learn More
Fund a Scholarship
Want to be a hero and help fund a scholarship?
103%

funded

$1,650

raised

$1,600

goal
Donate Now
*You can also donate when buying a ticket
Ready to Join Us?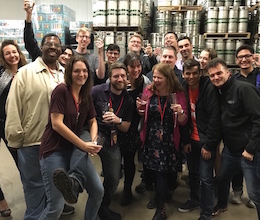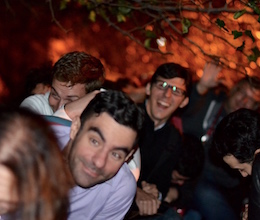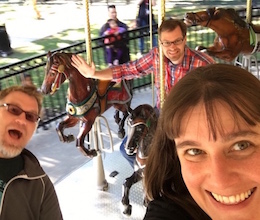 CocoaLove is a great place to learn, connect with the community, and share in unique experiences. Don't wait, ticket sales end on September 23rd!
Ticket sales are closed
Not ready to buy a ticket just yet, but want to know more as we announce the full schedule, speakers, and weekend's unique activities?
Thank Our Sponsors!
A big thanks to our Premiere and Partner-level sponsors.
View All Sponsors